Will I have a Natural Appearance?
.
Many patients are concerned that they will have an unnatural appearance after dental treatment. Some dental work is too white, too long or too big and while this may appeal to certain people, the majority of Irish patients want an improved smile but with teeth that are not out of place or conspicuous. Thankfully at Dublin Specialist Dentistry we work with highly skilled Ceramic technicians that can mimic natural teeth almost perfectly. This makes it difficult to spot which teeth have been treated and which have not. Although we make extensive use of deep bleaching, we never bleach the teeth to an unnatural colour.Below are some examples of work carried out in the clinic where the patients wanted a natural appearance with the minimum of intervention to their teeth. You will find it hard to pick out which are crowns, veneers or implants.
Case: 4 Empress Crowns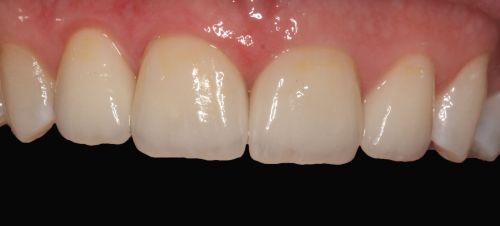 Case: 4 Empress Crowns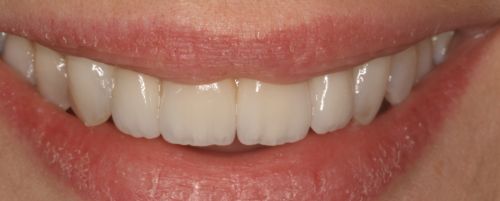 Case . 6 All ceramic crowns

Case 2. Single Central incisor Implant Crown in High Smile line, with zirconia abutment.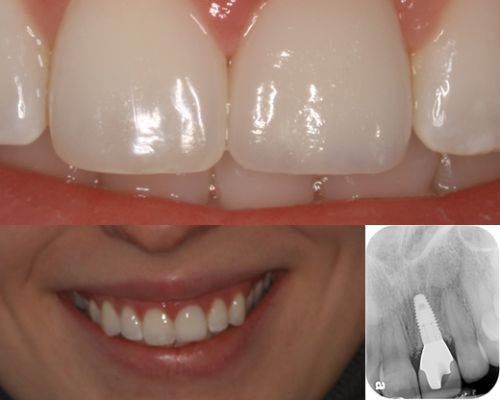 Case 2.All 4 upper front teeth are all ceramic crowns.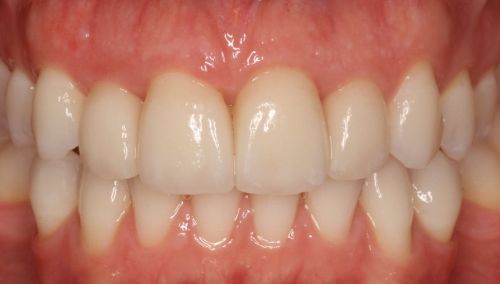 Case 3.Right Central incisor (your left) Left central incisor implant (your right) and left lateral incisor (your right)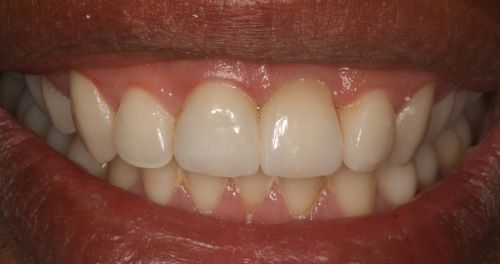 Case 3.Right Central (your left) Single Implant Crown.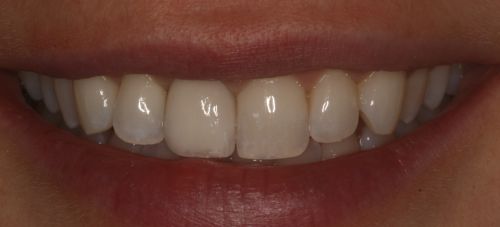 Case 4. Both Central Incisors All Ceramic Crowns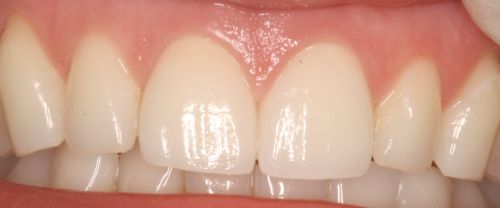 Case 4. Right Single Central Incisor Crown (your left)

Case 5. Single Left Central Incisor Implant (your right)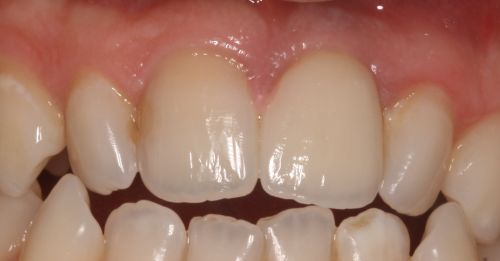 Case 6 Veneers on Both Lateral Incisors.

Case 7 - Right Central Incisor (your left)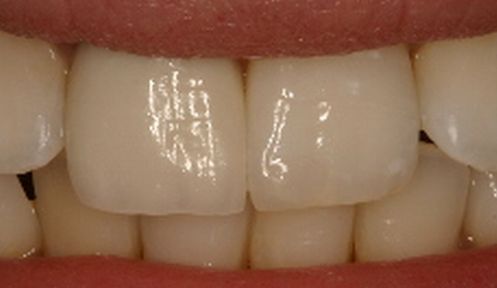 Case 8 - 4 Upper front teeth are crowns.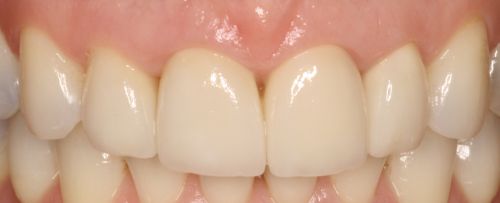 Case 9 - Complete upper and lower Denture.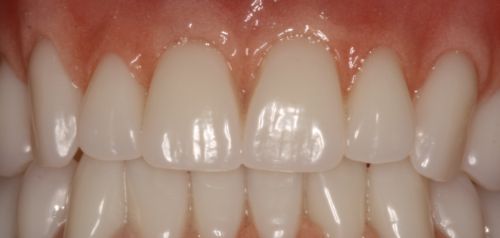 Case 10 - Upper Left Central Incisor Crown. (your right)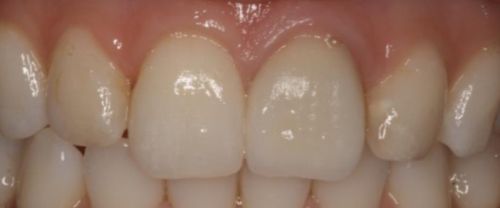 Case 11 - Upper left (your right) Lateral incisor veneer, canine and premolar all ceramic crowns.