Better Dentures
Dentures that look and feel like real teeth
A Prosthodontist is a specialist in fixed and removable dental makeovers. Using special impression techniques and high quality laboratories removable dentures can be made look like real teeth. Dental Implants are often used to help stabilise these new dentures. In some cases you can have fixed restorations and you can throw out your old denture altogether, see
here
for these implant alternatives.
Case 1 - Aesthetic realistic results with complete upper and lower denture.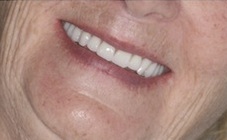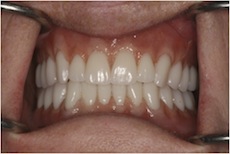 Case 2 - Bite restoration using existing teeth to hold new upper and lower dentures.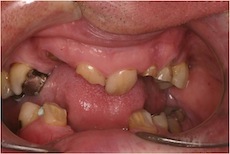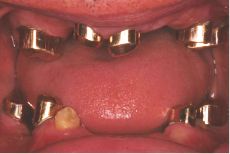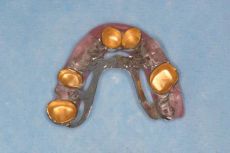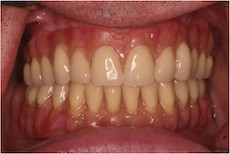 Case 3 - Dental Implants used to stabilise a lower denture and new aesthetic dentures top and bottom. The pictures show the two lower implants with the gold attachments, the underside of the lower denture has the other side of the clip inserted which holds the lower denture securly during eating, talking and speaking.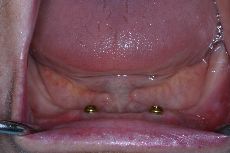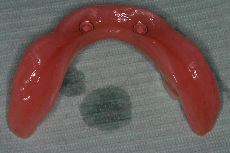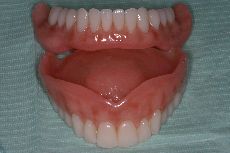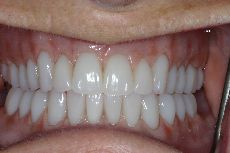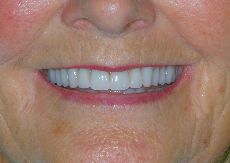 NEXT CASE STUDY