Case 1 - This patient had to have multiple teeth removed due to recurrent decay under old dental work. After healing new bridge work was made to recreate a natural appearance.
BEFORE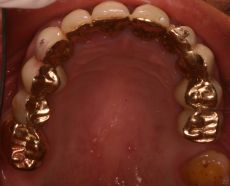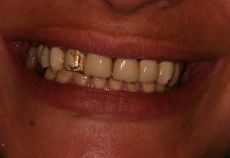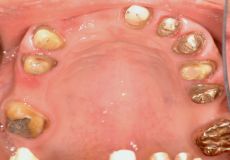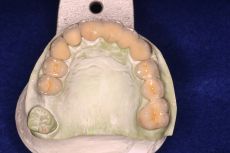 AFTER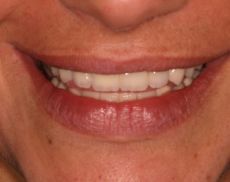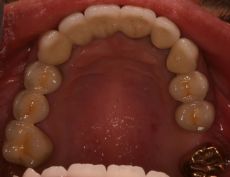 Case 2: This lady was missing 4 lower front teeth due to gum disease. As part of a larger treatment plan a relatively inexpensive Resin Bonded Bridge was made to splint here existing teeth and replace the missing teeth. The bridge is bonded using a cement that sticks strongly to teeth and to the metal of the bridge. In some cases these bridges can be the most cost effective and least invasive way to replace teeth in a fixed non removable manner.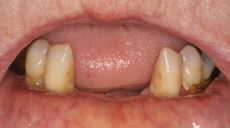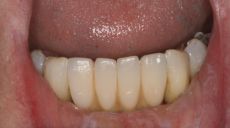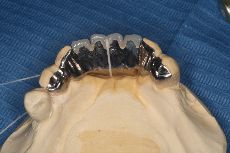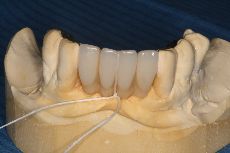 Case 3 - Implant Bridge. You don't need a implant for every tooth you are missing. Often it is preferable to use bridges supported at both ends by implant to replace multiple missing teeth. Here white zirconium components and bridge is used to restore this lady's smile.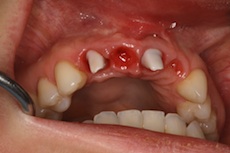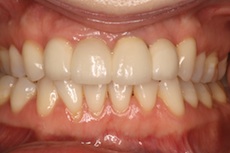 Case 4 - Using implants, gum augmentation, high strength conventional metal ceramic bridgework and conservative resin bonded bridgework. This lady's smile, bite and confidence was transformed.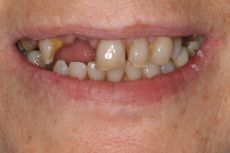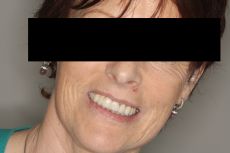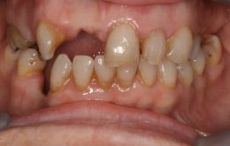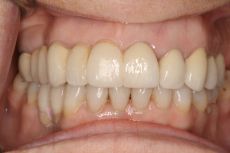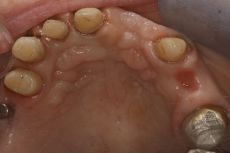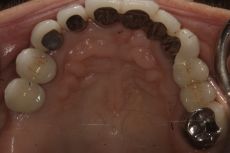 Case 5 - There are 6 units of Bridgework in the front this patients mouth.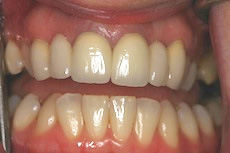 NEXT CASE STUDY