Case 1. below shows a 55 year old gentleman who neglected his teeth his entire life. He decided he wanted something better for functional reasons. In conjunction with a gum specialist 4 implant were placed two on the top and two on the bottom. His old upper denture was replaced with a secure implant retained over denture and some of his existing teeth were crowned to retain clasps. His lower teeth were replaced with a implant over denture with metal reinforcement. You can see how drastically the bite was changed from the collapsed bite before to a more ideal bite after. Custom gum work and using teeth of slightly varying shades and shapes add to the illusion that this is a set of teeth rather than dentures.
BEFORE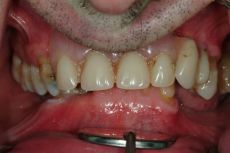 AFTER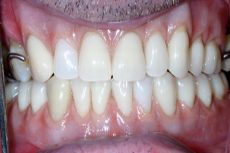 Case 2. Dental Implant to replace missing central incisor. An artificial bone graft was required to bulk out the bone and gum and get a natural looking result. Bleaching and a single veneer on a lateral incisor, bleaching and white spot removal with composite was also done.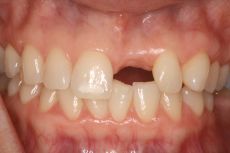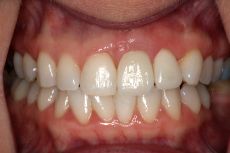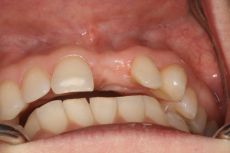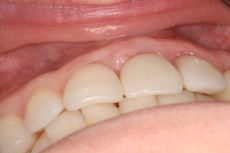 Case 3.This case shows a lady with a lateral incisor that was root fractured and required removal, using bone grafting techniques and a long provisional phase to treatment a completely realistic result was achieved with this single crown on a single implant.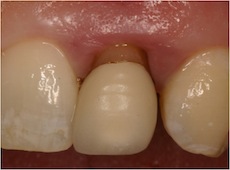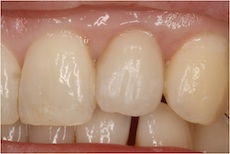 Case 4. Multiple Dental Implants used to rehabilitate a neglected mouth.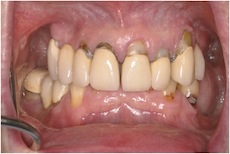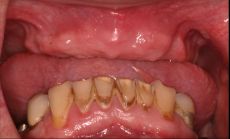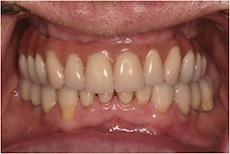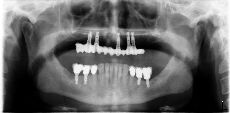 Case 5. Single Dental implant and Single Crown.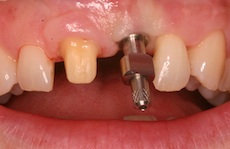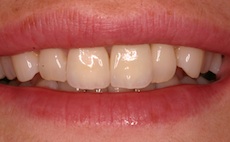 Case 6. Multiple Implants to replace lower back teeth.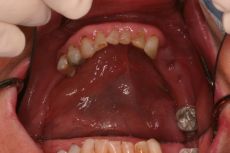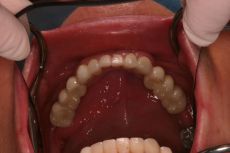 Case 7.Immediate Loading with Teeth in an Hour, patient goes from no upper teeth, to a fixed bridge on 8 implants in just over 1 hour using keyhole surgery.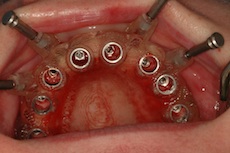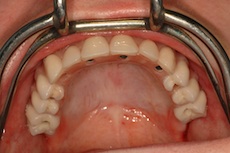 Case 8.Lateral Incisor Single implant on the upper left with bone grafting to replace old bridge. Crowns & Bleaching to improve the smile.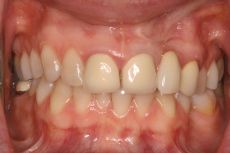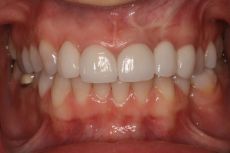 Case9. 3 unit implant bridge replacing three teeth on two implants. See how the teeth really look like they are coming out of the gums. This is achieved using temporary bridges to form the tissues over time.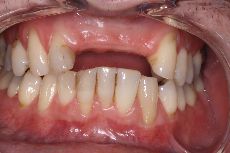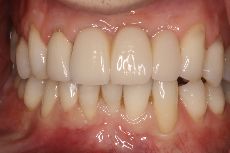 Case 10.
5 implants in the upper arch to replace missing teeth.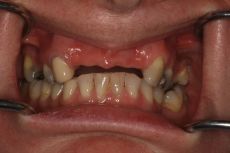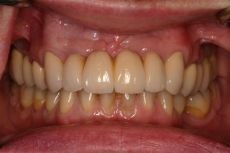 NEXT CASE STUDY